The Story of ComMotion
ComMotion was founded in 2018 by a cancer survivor and disabled veteran who found health and happiness through learning to dance and wanted to give that same opportunity to others in need. The organization has been steadily growing and since 2018 has taught over 350 dance and movement classes for more than 10,000 people of all ages and abilities, including military veterans, cancer survivors, seniors, kids, and people with disabilities. We have had students from preschool age to over 90 years old, and with a wide range of physical and cognitive abilities.
ComMotion is a 501(c)3 non-profit organization based in North Carolina.  We teach in-person and online classes across the country.
WHY DANCE?
Dance and movement have been proven in numerous studies to have a variety of health and wellness benefits:
Andre Avila - Artistic Director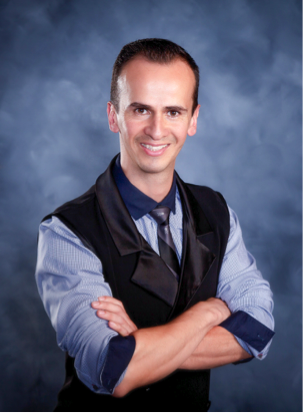 Andre Avila, dance instructor and owner/founder of Rhythm Journey Dance Company was born in Bogotá, Colombia where his ballet, jazz, and tap training began at the age of eight. Later, he expanded his repertoire to include South American folkdance and traditional Latin social dances. Training in rhythm and smooth ballroom dance began when Andre moved to the US in 2003. Since that time, he has taught and competed professionally with studios in Las Vegas, New York, Massachusetts, and North Carolina, specializing in rhythm and smooth ballroom with additional proficiencies in Argentine Tango, West Coast Swing, Hustle, Kizomba, and Flamenco.
Andre is passionate about making dance accessible to everyone.  He has been an instructor for ComMotion since 2017.  He is also an instructor for Wake Tech, the American Dance Festival's Parkinson's Movement Initiative, and the Osher Lifelong Learning Institute at Duke University.  He is certified to teach the American Dance Wheels Foundation Wheel One Bronze wheelchair ballroom syllabus and has the National Exercise Trainers Association Senior Fitness Specialty Certification.
Rachel Ehtesham - Instructor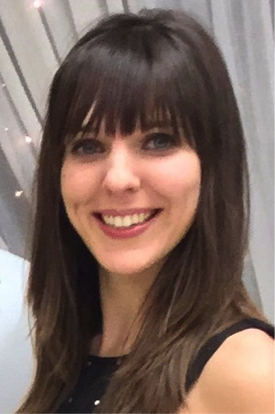 Rachel fell in love with ballroom during a high school swing dance class. Her dance training continued at UNC-Chapel Hill, where she also received her Bachelor's degree in Psychology. Rachel taught at A Step to Gold International Ballroom for 5 years. As an instructor for ComMotion since 2016, she loves seeing the joy that dancing brings to the lives of new dancers.
Katherine Hayes - Instructor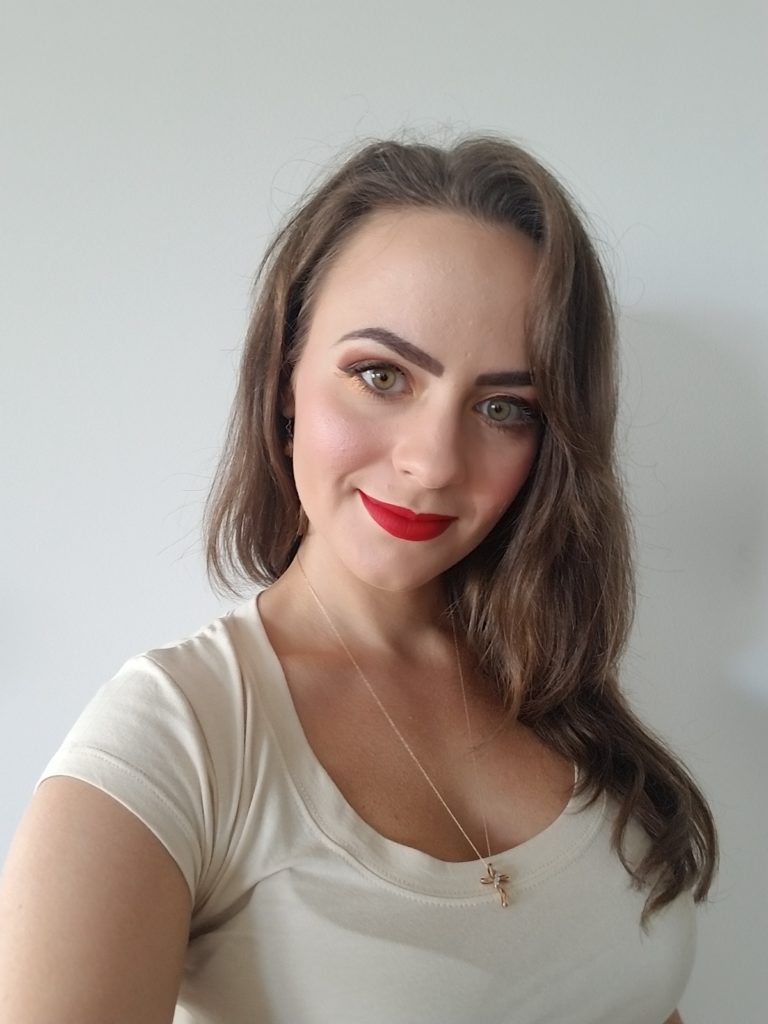 Katherine Hayes, a dance instructor and owner of Adore Real Talent, started her journey with two specific songs: "Mambo Number 5" by Lou Bega and "Prawy do lewego" by Bregovic & Kayah in her Grandmother's kitchen at the age of 5. Ever since, dancing has been a part of her life and her greatest joy. She studied ballet, modern and jazz for 5 years and wanted to broaden her horizons and went on to explore belly dance, Bollywood, and finally, ballroom dance. While in high school she would practice ballroom dance with every moment she could find, till one day she decided to become a dance teacher.  In 2014 she started teaching at Fred Astaire Dance Studio in Fairfax, Virginia. After teaching there for 3½ years, she started her own business and has taught independently ever since. She specializes in American Style Smooth and Rhythm along with Salsa, Hustle, and Argentine Tango. With her students she has performed many showcases and competitions, including Ohio Star Ball and Virginia State. In addition she has had great opportunities to perform at events such as the DC's Dancing with the Stars Gala for three consecutive years and won the Judges' Choice award twice. Living in Raleigh, NC since 2017 she is excited to share her knowledge, joy and passion of ballroom dance with everyone she meets!  Katherine has been an instructor with ComMotion since 2019.