The American Cancer Society of the Triangle and Triad are partnering with ComMotion - Community in Motion to launch a fun and new way for teams to come together to make strides toward a world without breast cancer.  Whether your team is a group of co-workers, friends, or family members this virtual dance party is a fun and easy way to "get together", relax, and have fun during these difficult times of quarantine and isolation while also raising funds to support a great cause.
TEAM REGISTRATION
First, your team organizer will register your team, picking a time and a theme for an online dance party.
INDIVIDUAL REGISTRATION
Next, each team member will register using the form below for the team party and their donation of $10 will support both the American Cancer Society and ComMotion's dance programs for cancer survivors.
PARTY TIME!
Then, it's party time!  You will receive a private link for a Zoom event for your team.  Join in the fun with your family and pets.  Get dressed up, wear a costume, or stay in your quarantine sweatpants.  The party is all about moving and having fun with your group.  You will only need a few feet of space around you, and you can participate standing up or sitting down.
To learn more about Making Strides Against Breast Cancer
Triangle: http://www.MakingStridesWalk.org/TriangleNC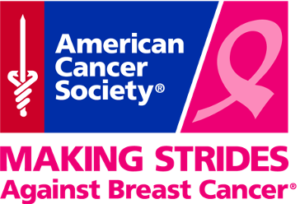 PART ONE - Individual Registration Details
PART TWO - Individual Registration Payment via PayPal