In this interactive workshop students will experience the history and culture of Latin America through dance and music, learning how the waves of immigrants from across the globe have blended to form the modern landscape of society.
Customizable classes for all ages (preK-12) and all abilities.
Can be taught in English and Spanish.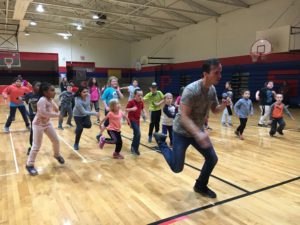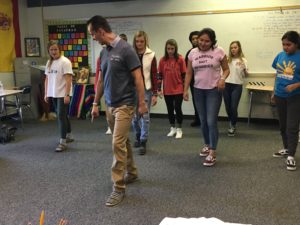 We will create a customized in-person or live online (Zoom or other platform) program for your school or group.  Instruction can be offered in both English and Spanish.  We provide our own sound system and can adapt to nearly any space.  Contact us to set up a program today!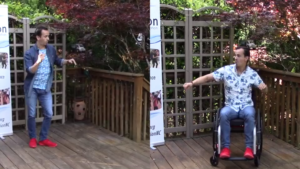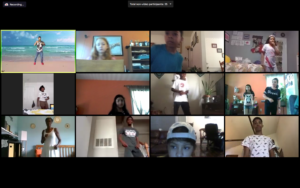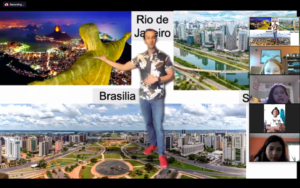 Blended learning options:
In person, Live online, & On demand video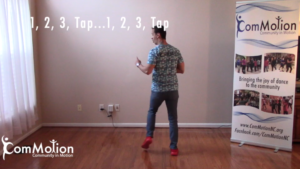 "Thank you so much for the workshops today. The students really enjoyed it and it was a great break from sitting motionless behind our computers during remote learning. Thank you so much for your flexibility over the past several months as we have planned this. I was able to participate with my son in the last meet but he had his camera off because he didn't want all his fifth grade friends to see him dancing with his mom. We had a blast."

"ComMotion provides action-packed, positive experiences where students (of all ages) move, dance and learn about other cultures. I encourage other school districts to invite ComMotion to work with students and teachers!"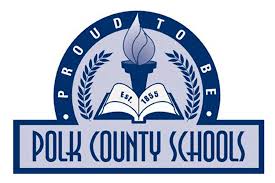 "Thank you so very much for an amazing workshop! Our students had a blast learning about the culture and movements of the various dances while getting up and moving with their friends and family!"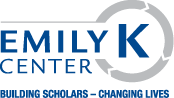 ComMotion is excited to be a part of the Artists in Schools program of the United Arts Council of Raleigh and Wake County.  Click here to learn visit the Artists in Schools Directory.

Register for Rhythms of the Latin World On-Demand Video Series
Start your monthly subscription now