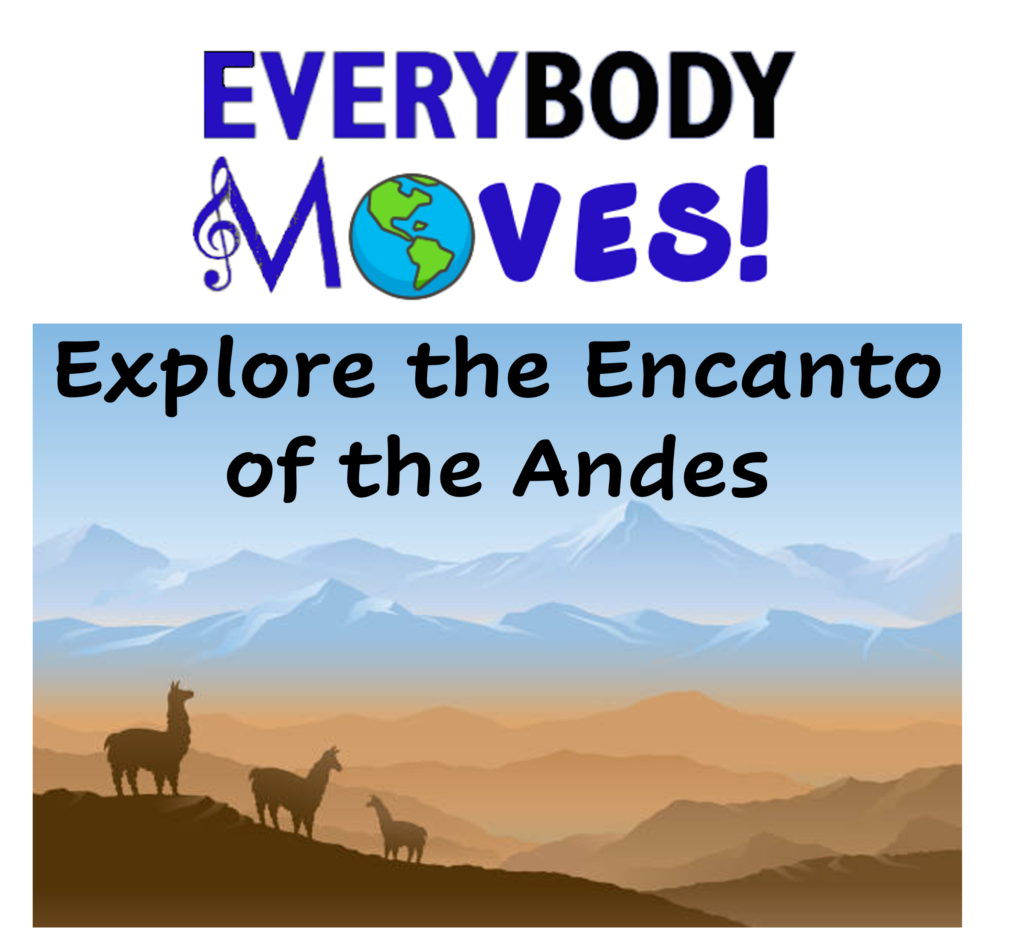 In our next series of Everybody Moves classes, we're going to be exploring the varied cultures of the longest mountain range in the world.
Join us online on Wednesday, March 16 at 7pm eastern to learn about Bolivia with our very special guest artist and fellow member of the National Organization for Arts in Health, Mariana Occhiuzzi.  Mariana is a musician, artist in health, and educator and she will be joining us live from South America!  She will teach us about Carnavalito music and we'll get to hear her sing.  We'll also learn some of the Carnavalito dance, which is very popular in the Andes.
To learn more about Mariana, please visit: https://www.facebook.com/susurrodecolibri
Every other Wednesday at 7pm eastern
Submit the registration form below
Bored with your quarantine routine?  Looking for a new way to exercise, connect with friends, and "travel" the world, all from your living room…in your sweatpants? Join ComMotion – Community in Motion for Everybody Moves!
In this FREE online program, we'll have fun exploring fitness and cultures of the world through dance and music. These interactive Zoom sessions are fun for the whole family, and include movements for all abilities. Get an upper body workout by dancing the Macarena….visit Brazil through the vibrant music and dance of Samba….and more!
This project was supported by the North Carolina Arts Council, a division of the Department of Natural and Cultural Resources. www.NCArts.org